April 3, 2018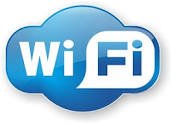 We're all guilty of it: connecting to free public WiFi. Whether it's at the coffee shop, hotel or airport, the temptation to check e-mail and surf the web is just too strong to resist. So BEFORE you connect to any free, public WiFi, make sure the connection is legitimate.
It's not uncommon for hackers to set up fake clones of public WiFi access points to try and get you to connect to THEIR WiFi over the legitimate, safe public one being made available to you. Before connecting, check with an employee of the store or location to verify the name of the WiFi they are providing. Next, NEVER access financial, medical or other sensitive data while on public WiFi. Also, don't shop online and enter your credit card information unless you're absolutely certain the connection point you're on is safe and secure.  In other words, DO NOT use public WiFi!
Do you want others to see files that are on your device when you connect? Probably not. In that case, turn off File and Printer sharing. It is a good idea to turn off your WiFi when not in use. Why be connected and leave that door open?
There is something called the Krack Attack. This is where WiFi access points have vulnerabilities that allow hackers to "inject" their own DNS server into someone's public WiFi. Then, they can point you to the site of their choice rather than what you wanted.
As always, keep your software up to date and your computer patched. Go to secure sites which display the https:// in the address bar to make sure they are secure. You can also bring your own Internet access through your phone or a Wireless Hotspot. There are also companies out there which offer VPN (Virtual Private Network) services if you do not have your own.
As we said earlier, use a system you know and be careful where you go. Only access what you need. Know your surroundings and use common sense!
BTT can set up a way for you to protect and improve your network and your data; call our office if you would like us to set that up: 888.477.9895.
Want to know more about Security? Click here to get our report on 7 Urgent Security Protections Every Business Should Have in Place Now.
Copyright © 2018  BusinessTechTeam, All rights reserved.