Resources
27-Point Problem Prevention Network Security Audit
Professional Computer Consultation
Regular Price $395*
*Up to 10 computers. $20 per additional computer.  This can be credited toward further IT Wellness Care or other services if we engage.  Call about Promotions!
Sick and tired of ongoing technology problems? Your 27-Point Network Security Audit from BTT can expose weaknesses in your IT infrastructure that may be causing problems.
A BusinessTechTeam Network Security Audit is an intensive diagnostic and planning service designed to check the critical components of your computer network for security, reliability, and performance. To make sure your network is running at peak performance and protected from data loss, downtime, viruses, and security breaches, updates to this audit should be performed at least once a quarter if you are not having your network regularly monitored and maintained. Updates are included in IT Wellness Care!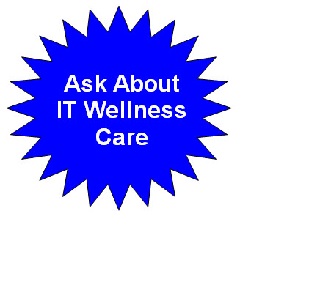 You'll find out:
What you can do to better protect your computers.
How to be more efficient, effective, profitable and productive with your technology.
The 2 most important pieces of protection that could destroy your business if not in place.
Why most Companies/offices are not compliant with security rules and how you can be.
Ways to reduce your telephone bill by up to 28%.
The 10 most important things you must insist on when choosing a technology provider.
Available consulting to help you build a plan to use your technology to build your business.
And much more.
By evaluating your network once a quarter and reviewing your future business goals and objectives, we can ensure that one of your most valuable business tools, your network and the information it holds, is performing at peak efficiency and safety. One of our trained engineers will perform this audit, and then alert you to any potential problems they discover. We will then advise you on your options for remedying the situation.
"People who follow our advice usually have better outcomes!!!"
Request Your Free Security Audit!